– Mocktails & Cocktails –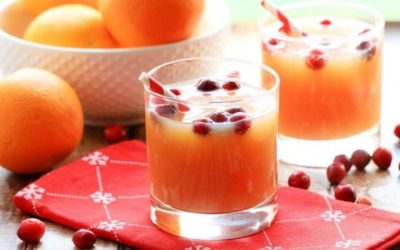 Cranberry Orange Spritz
At your cocktail hour, mix up a glass or three of this cranberry orange spritz. Sparkling water, cranberry juice and orange slices.
Ingredients
Ice
Cranberry Juice
Fresh Orange juice
Orange peel or a slice of orange
Sparkling mixer, this can be soda water, sprite, lemonade, tonic or ginger ale
Vodka or Gin
Instructions
Fill your chosen glass with ice
Using thirds, add cranberry juice and orange juice
For the remaining third add your chosen mixer
Optional - if you want a cocktail rather than a mocktail add a measure of Vodka or Gin.
Serve with a slice of orange or a curl of orange peel.
Nutrition Facts
Cranberry Orange Spritz
Serves: 1 Person
Amount Per Serving:

1 Drink

Calories

73

% Daily Value*
Total Fat
0
Saturated Fat
0
Trans Fat
Cholesterol
0
Sodium
0
Total Carbohydrate
0
Dietary Fiber
0
Sugars
Protein
| | |
| --- | --- |
| Vitamin A | Vitamin C |
| Calcium | Iron |
* Percent Daily Values are based on a 2,000 calorie diet. Your daily values may be higher or lower depending on your calorie needs.
A Party Planning Checklist to Guide Every Event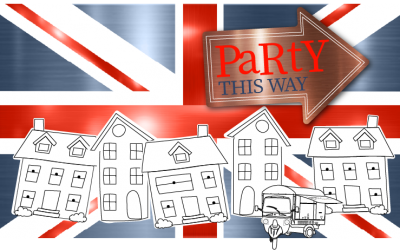 6 Weeks + Before Planned DateHere are a few things you would need to consider for your street partyIf road closures aren't an option you can have a 'street meet' at the end of a cul de sac for example.- 3 Weeks + Before Planned Date -Here are a few things you would...
Corporate Events
We pride ourselves on our service and hospitality and look forward to adding that extra sparkle to your special event.
Wedding Celebrations
A professionally run mobile bar delivered from our beautiful Italian Piaggio van. Keep your guests' glasses charged, fully stocked bar and beer on tap.
Private Party Booking
Book our Piaggio van, friendly and professorial staff and make your party one to remember.